On Board Modem Troubleshooting
The Sierra Wireless MCxxxx series are reliable and easy to use, however I have come across the occasional faulty units which the 3G part does not work correctly or are not properly unlocked.
The symptom for "non-3G working" modems are that the modem status will only ever show GPRS/EDGE status when modemstatus script is run, there is no fix for this that I could find unfortunately and so the unit should be rejected back to the supplier.
Locked modems will give a specific response to a particular AT command sent
Using minicom to connect to the modem AT commands can be directly issued to the modem
Connect using the command line below :
minicom -D /dev/modemAT
Then enter the below :
AT+CPIN?
The response should be
READY
if you get back :
PH-NET PIN
That means that the modem has not been correctly unlocked by the vendor and will only work with one mobile carrier type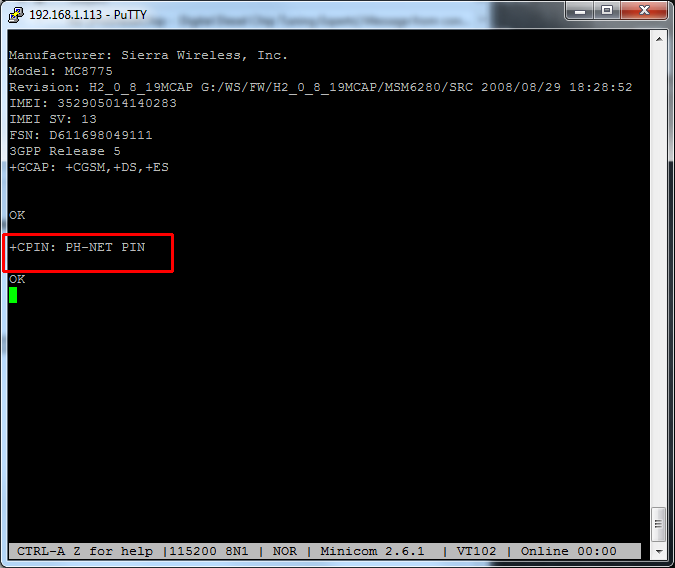 Again there is no fix for this and the modem should be rejected back to the supplier.
The other problem case worth mentioning is occasionally modems can get stuck in the "Not registered, not searching" mode, here a "soft" reset can be issued to the modem via at command :
AT+CFUN=1
This usually is enough to restart the network registration process, failing that the entire device can be powered off and on again via either GPIO23 or GPIO39 (/dev/pcie-disable) - see GPIO section for more details
Here are some useful links containing more information :
Sierra Wireless Modem AT Commands