Network Agnostic Global Roaming IoT SIM Provider (WhereverSIM)
For customers wanting to deploy units in different regions the assistance of a globally compatible SIM, roaming on to local networks, can be of great value giving a single supplier to deal with regardless of region especially where coverage for a single provider is patchy.
We obtained a sample sim from WhereverSIM to test out and found the system pretty easy to use, and the team at WhereverSIM are based in Germany so ideally positioned to provide support for the EMEA region.
The customer portal for managing the SIMs is comprehensive and WhereverSIM provide a number of features including VPN access down to the units allowing for remote field diagnostics.
The setup process was straight forward, the user first needs to create an account on the customer portal system with this done the system (after a short delay of a few minutes) appeared to scan the various local networks, before locking on to the strongest compatible network which in our case was Vodafone UK.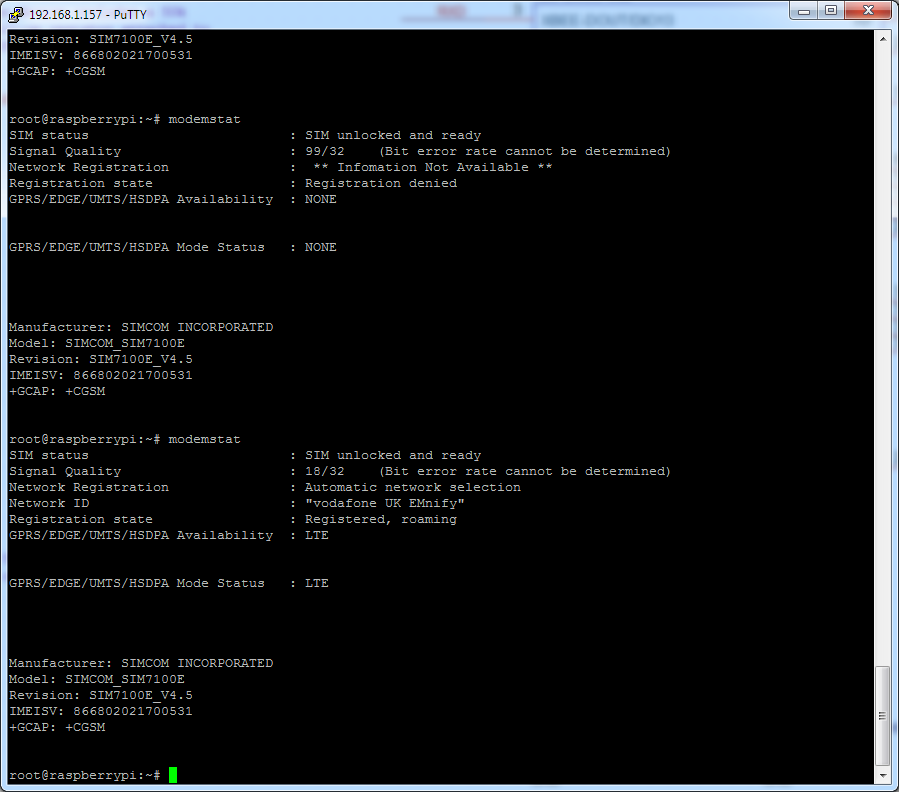 The website dashboard has a range of sensible features to mange the different devices, allowing each SIM to be named and tagged as part of a larger group, as well as being able to send SMS messages directly to the box (in-case you need to trigger an action on the remote box for instance)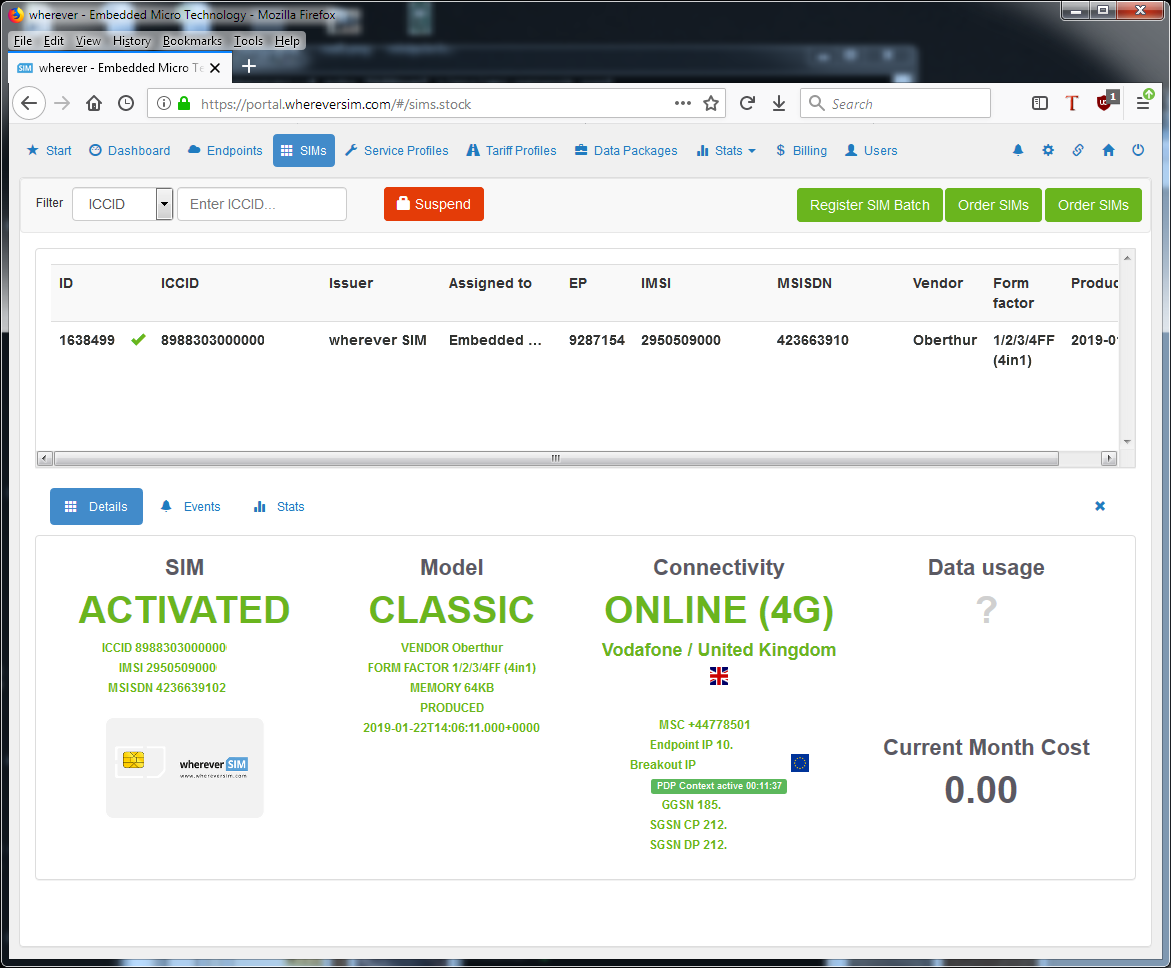 The SIM uses the same APN name (wm) regardless of which cellular network provider the system is roaming on, making configuration a breeze.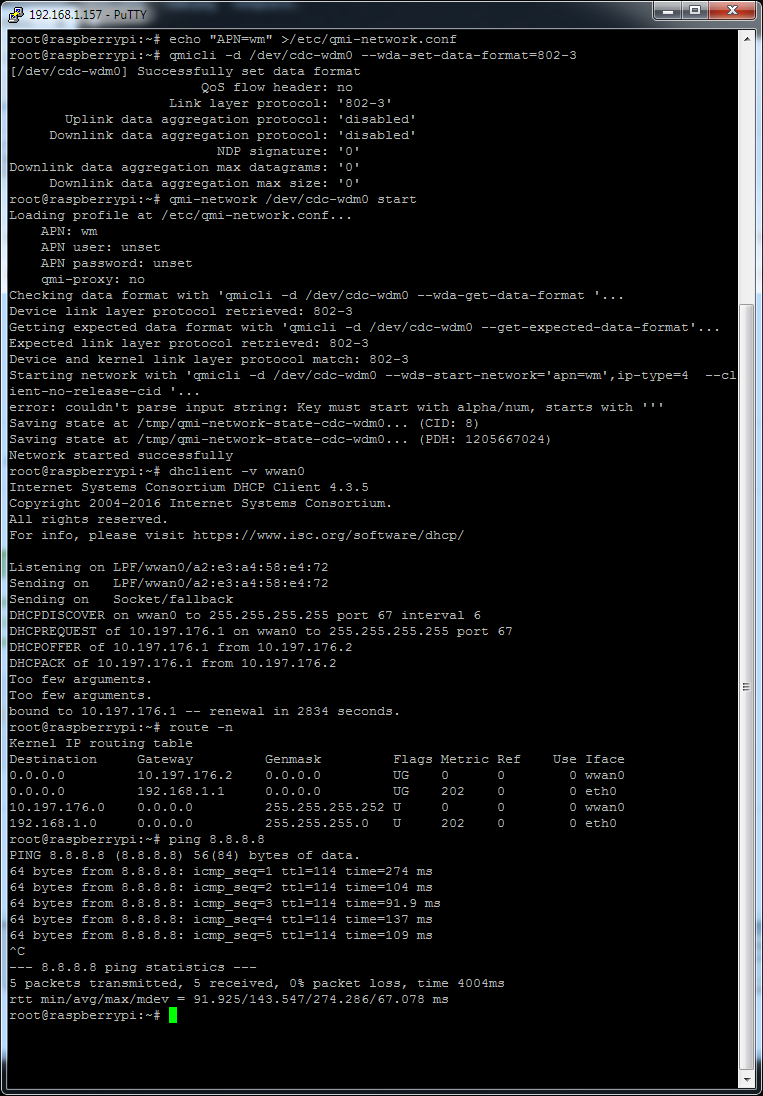 WhereverSIM SIM Activation In Customer Portal PDF
WhereverSIM SIM Customer Portal Overview PDF