MyPi Integrator Board Enclosures
The main PCB has been designed to fit into the 1455 range of extruded aluminium enclosures from Hammond. These are available world-wide from a network of distributors and so are a stable long term source.
The best thing about this enclosure type is that they require only the end plates to be punched to match the board connectors, which reduces the design and manufacturing costs involved significantly when creating a product enclosure design.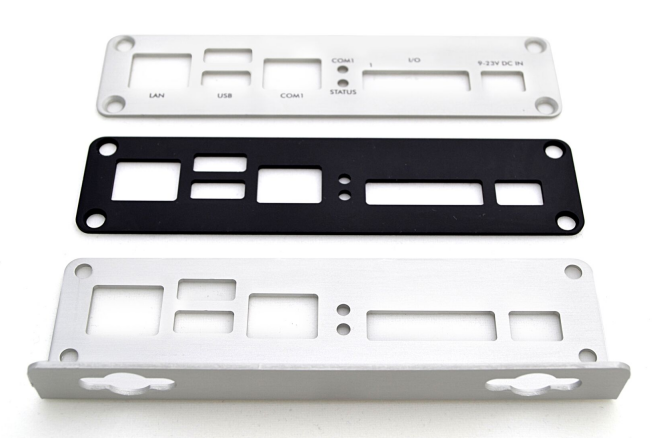 All the single function IO cards we have designed have been built with the lowest profile enclosure type (1455P1602) in mind allowing for a neat solution.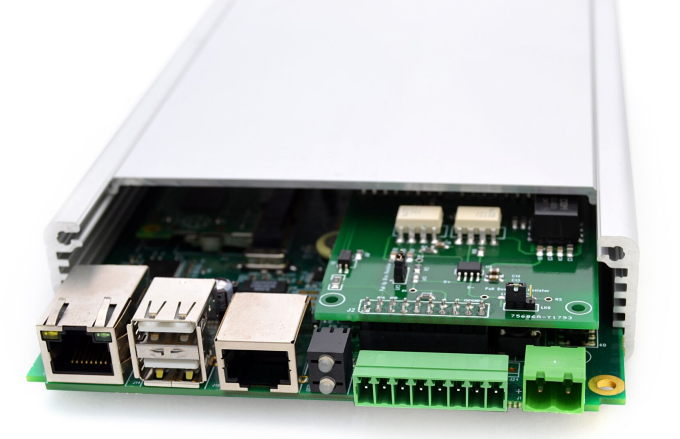 This enclosure type comes in two sizes, a low profile version (as shown above) and a larger double height model allowing extra room.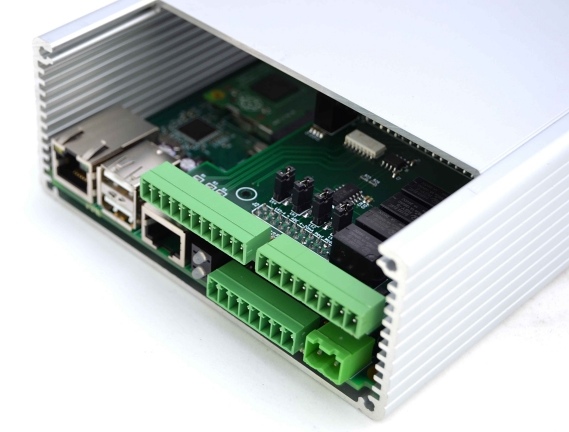 The enclosures come in different colours and end plate types, the PCB has 2 sets of break off tabs at the rear of the PCB to allow the unit to fit into the two Hammond enclosure configurations below (with and without bezels/flanged end plates) :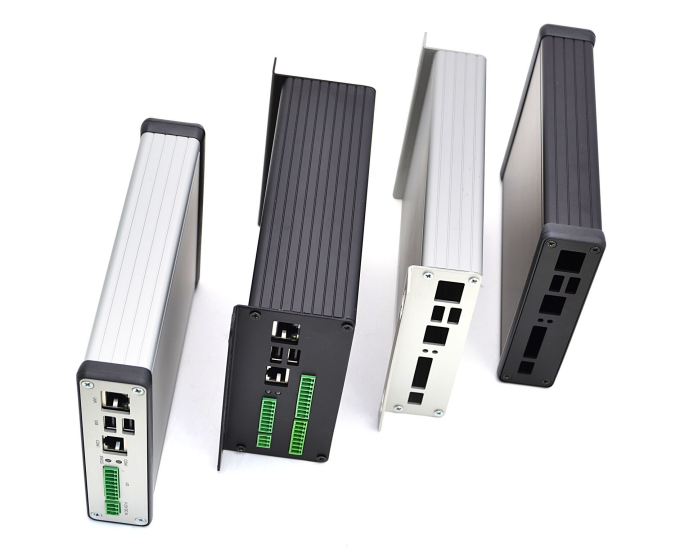 Single Height - Hammond 1455P1602(/BK)
Double Height - Hammond 1455Q1602(/BK)
The longest tabs are applicable when the plastic end plate bezel is used, the shorter two are for use when flanged end plates are fitted (which do not use the plastic bezels)
Core PCB Size : 125 x 142mm
+ Break Off Enclosure Tabs : 125 x 160/163.4mm
Hammond End Plate CAD files (Iss 1.1)
The PCB also features 4x M3.5 mounting holes allowing the usage with other enclosures like the RF Elements StationBox :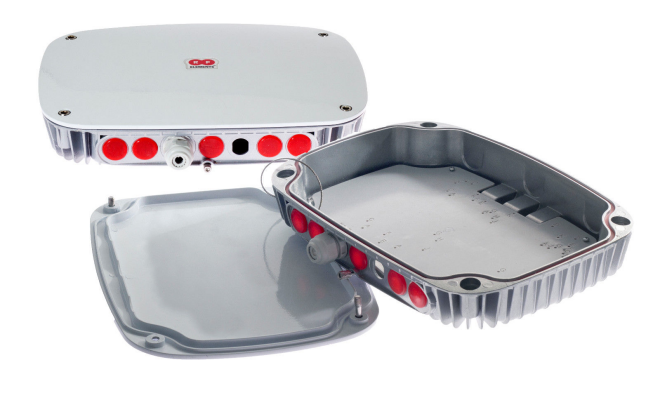 RF Elements Station Box Base Plate CAD Files